Product Description
Condition: USED VERY GOOD! This is an unmarked Bible, in very good condition. As pictured! Buy with confidence!
Hungarian Bible 1950 / Szent Biblia Károlyi Gáspár / Revised Hungarian Version Text 1908
Vinyl Bound
Printed in 1950 in UK
Pages 1,098
Károlyi Gáspár (a protestáns gyakorlatban: Károli Gáspár; Nagykároly, 1529 körül – Gönc, 1592. január 3.) Eredeti neve Radicsics Gáspár volt, de később a szülővárosáról Carolinak avagy Caroliusnak nevezte magát. Református lelkipásztor, a Tiszáninneni Református Egyházkerület esperese, a Biblia első teljes magyar fordításának elkészítője.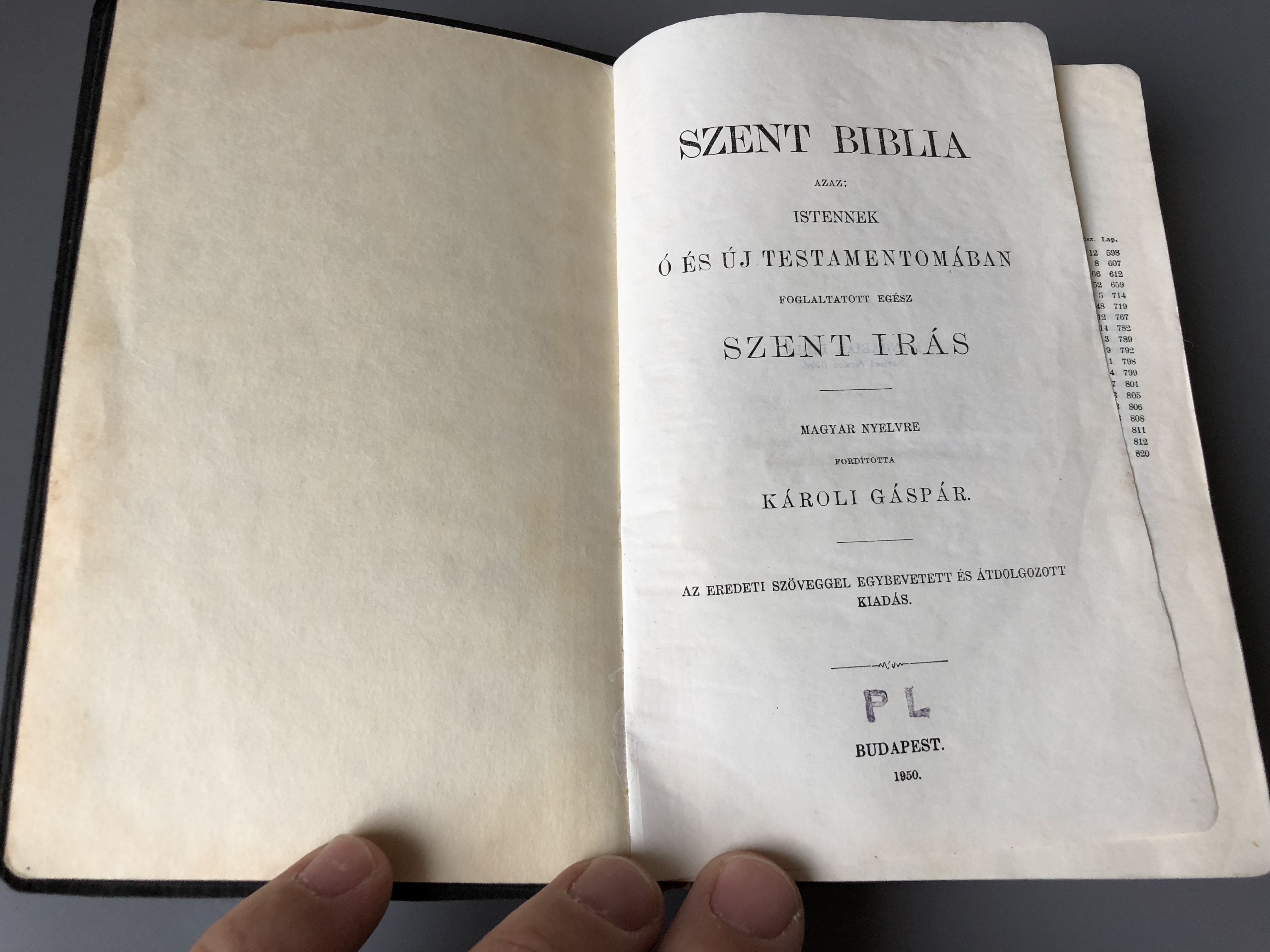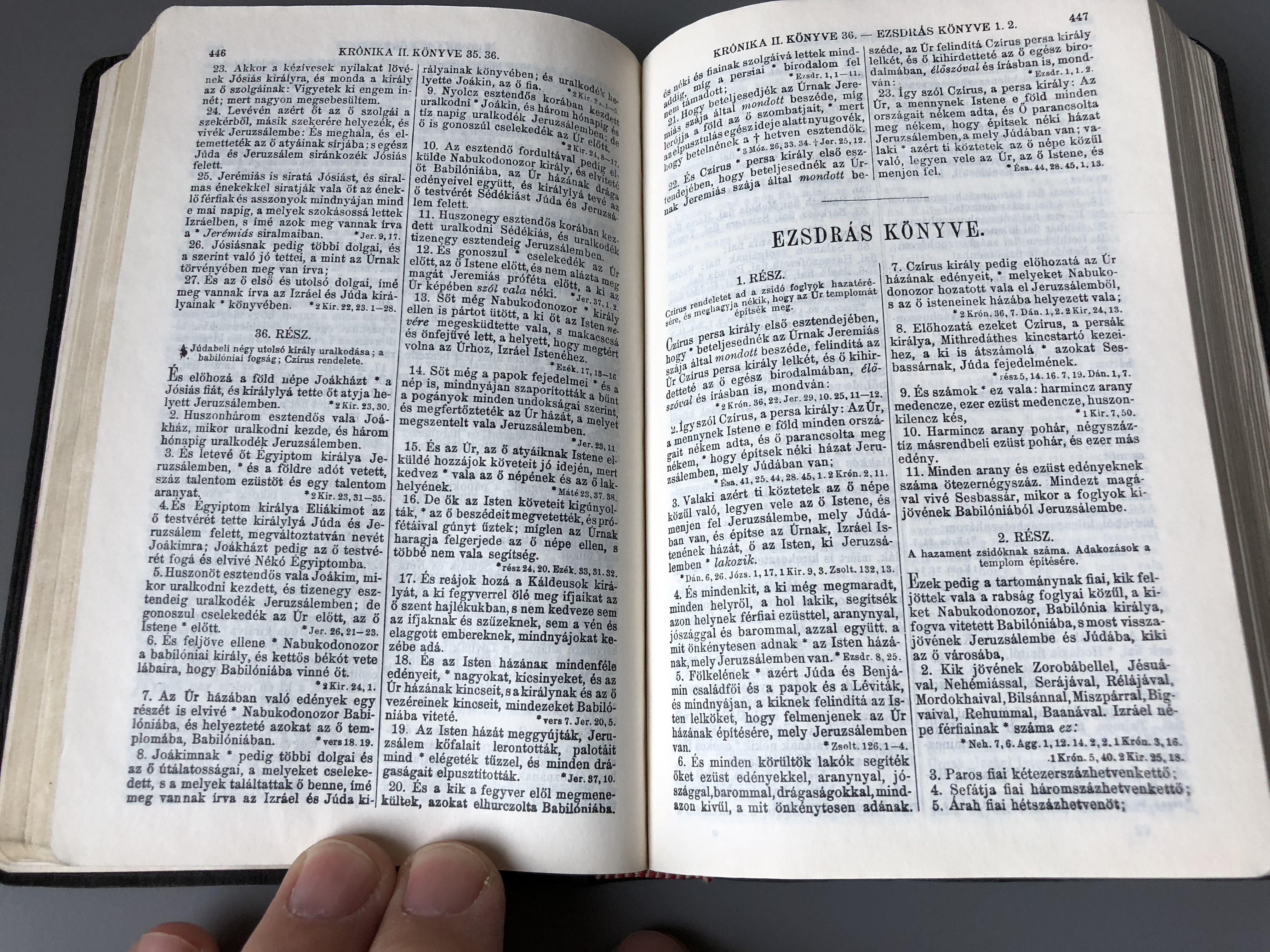 Product Reviews
This product hasn't received any reviews yet. Be the first to review this product!