Vuk (1981) / Vuk The Little Fox / with ENGLISH SUBTITLE / Director: Dargay Attila / Hungarian Cartoon / Magyar animációs mesefilm / Író: Fekete István
Vuk (1981) / Vuk The Little Fox / with ENGLISH SUBTITLE / Director: Dargay Attila / Hungarian Cartoon / Magyar animációs mesefilm / Író: Fekete István

Product Description
Vuk (Vuk) – magyar animációs film – Dargai Attila, 1981
UPC 5999887816260
Vuk (1981) / Vuk The Little Fox / with ENGLISH SUBTITLE / Director: Dargay Attila / Hungarian Cartoon / Magyar animációs mesefilm / Író: Fekete István
AUDIO: Hungarian
SUBTITLES: ENGLISH, Hungarian

Digitális felújítás Henrik Irén operatőr közreműködésével
Az árva rókafiú, Vuk megható története máig a legkedveltebb egészestés magyar rajzfilm. Először tévésorozatként hódította meg a közönséget, majd a moziváltozat is több mint két milliós nézőszámot hozott. A rendező, Dargay Attila nem fordított hátat az általa nagyra tartott Walt Disney-i hagyományoknak: Fekete István érzelmes története és Dargay vidám karakterei a gyermeki lélekhez szóltak.
The moving story of Vuk, the little orphan fox, has remained the most beloved feature-lenght Hungarian cartoon ever. Having captured the public as a TV series, the film version welcomed a total of 2 million viewers.
Gyártó: Pannónia Filmstúdió
Rendező: Dargay Attila
Író: Fekete István
Forgatókönyvíró: Dargay Attila, Imre István, Tarbay Ede
Operatőr: Henrik Irén
Zene: Wolf Péter
Hangmérnök: Bársony Péter
Háttértervező: N. Csató Gizella
Vágó: Hap Magda, Czipauer János
Szinkronszereplők: Pogány Judit (kis Vuk), Gyabronka József (felnőtt Vuk), Csákányi László (Karak)
Stúdióvezető: Dr. Matolcsy György
Plakát: Dargay Attila
Nyelv: Magyar
Hang: 2.0
Szín: Színes
Felirat: angol, akadálymentesített magyar
Képarány: 4:3 (1.33:1)
Játékidő: 74'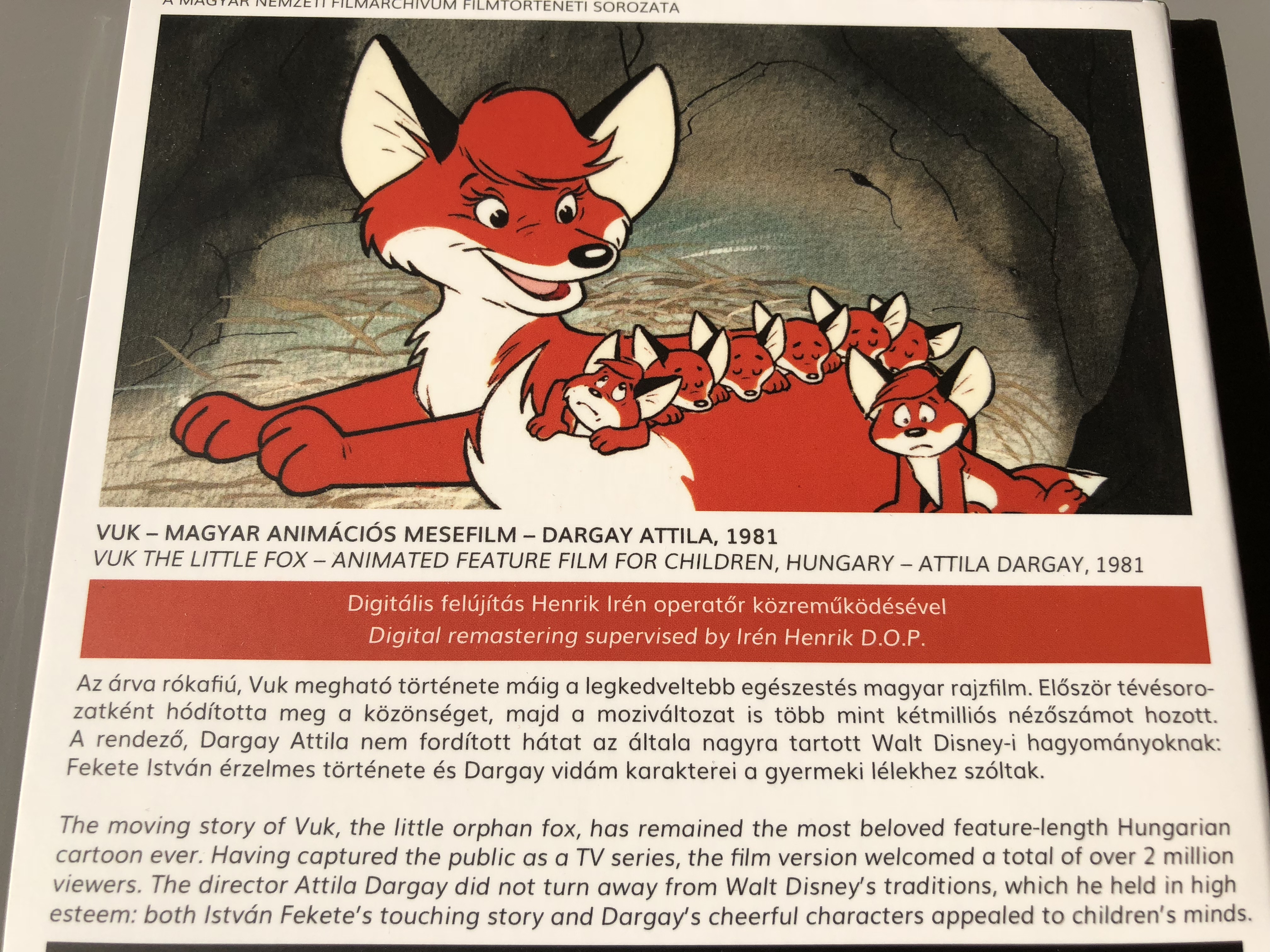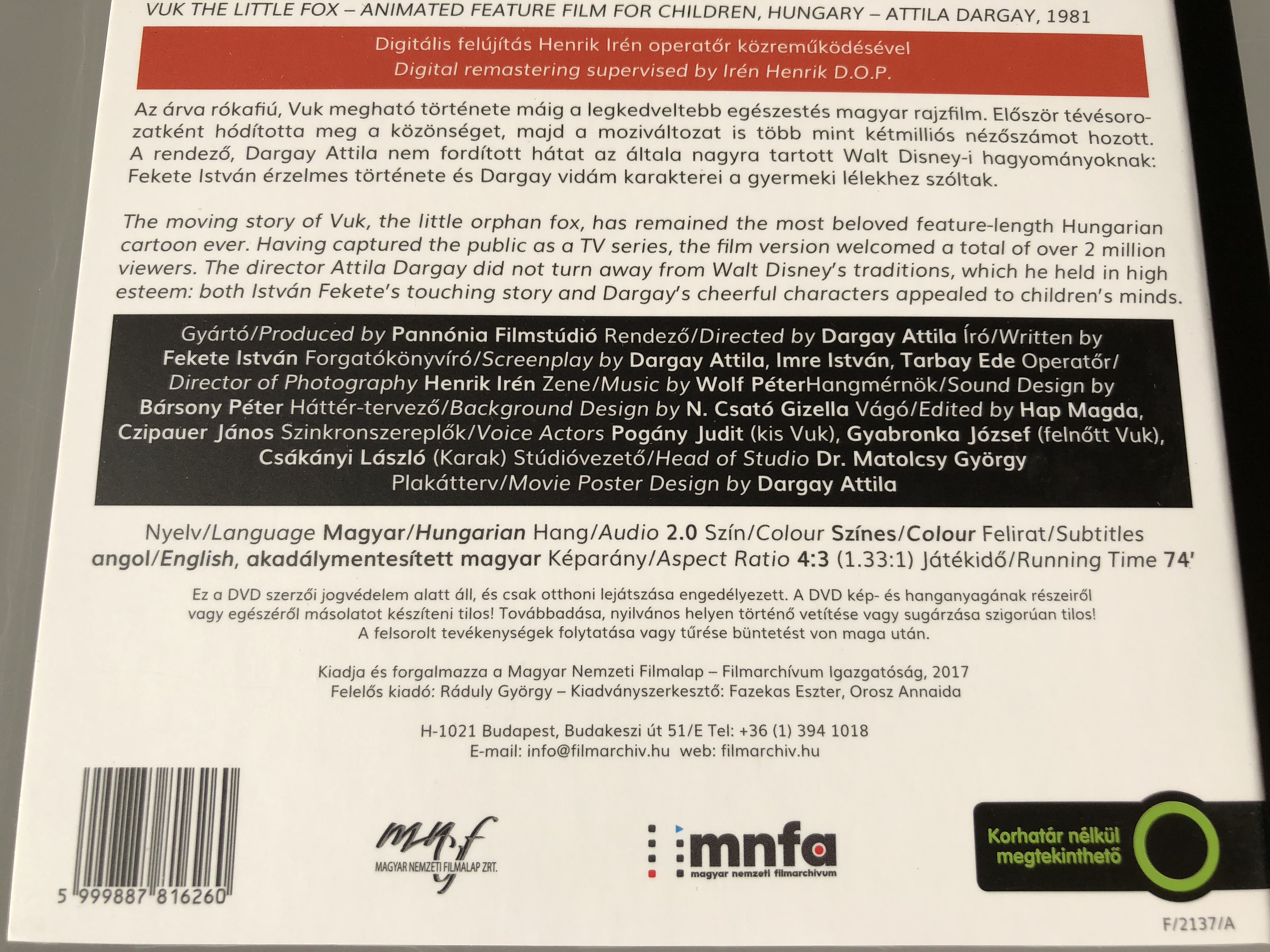 Product Reviews
This product hasn't received any reviews yet. Be the first to review this product!