Biblia Sacra Vulgata / Latin Edition Holy Bible / Iuxta Vulgatam Versionem
Product Description
Biblia Sacra Vulgata / Latin Edition Holy Bible / Iuxta Vulgatam Versionem
High Quality Beautiful Bible!

Printed in Germany 2005
Vulgate Bible in Latin. Takes into account the Old Testament edition of the Benedictines of St. Jerome Monastery in Rome, and the New Testament edition of Wordsworth and White. Appendix includes Prayer of Manasseh, 3-4 Esdras (1-2 Esdras), Psalm 151, and Epistle to the Laodiceans. Includes key to sigla.

Hardcover: 1980 pages
Publisher: Deutsche Bibelgesellschaft; Ed. quartam emendatam edition (1983) / German Bible Society

Language: Latin
ISBN-10: 3438053039
ISBN-13: 978-3438053039 /

9783438053039



Product Dimensions: 5.8 x 1.8 x 7.8 inches
Shipping Weight: 2.3 pounds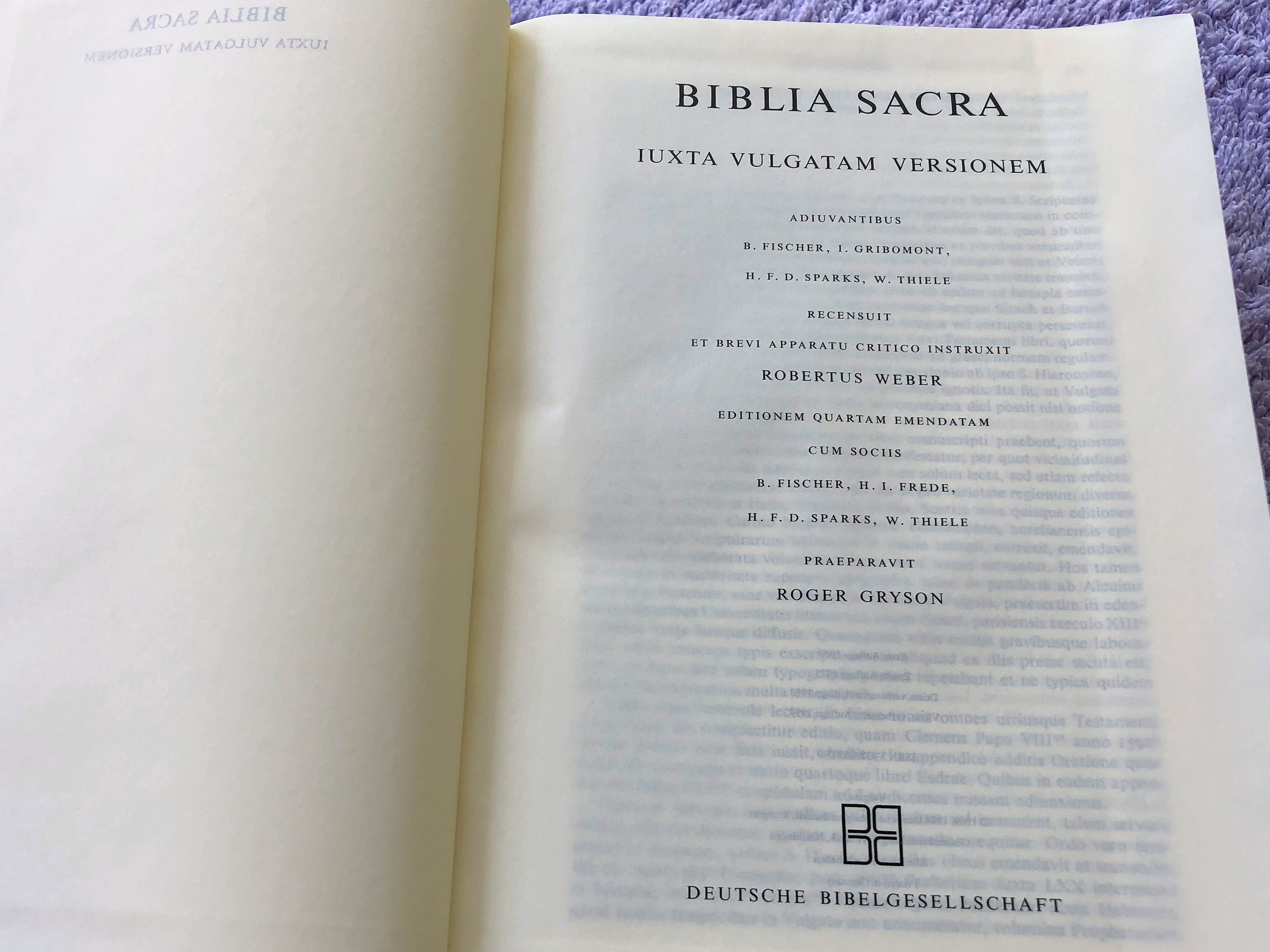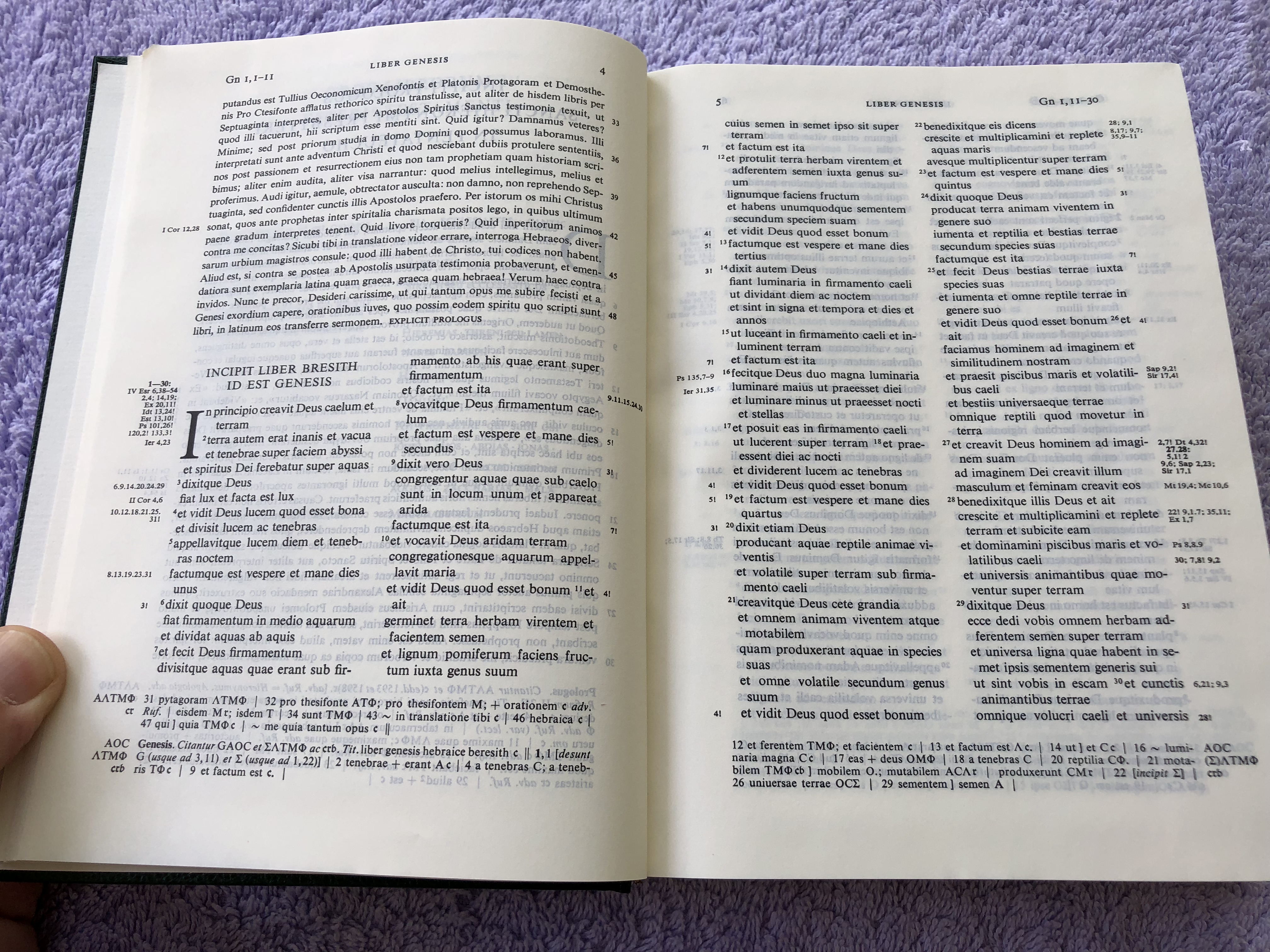 Product Reviews
This product hasn't received any reviews yet. Be the first to review this product!