A Pál utcai fiúk (1968) / The Boys of Paul Street / Fábri Zoltán, 1968 / Író: Molnár Ferenc
Product Description
A Pál utcai fiúk, színes magyar ifjúsági film – Fábri Zoltán, 1968
The Boys of Paul Street

Audio: Hungarian
Subtitle: ENGLISH, Hungarian
"A legtöbb, amit Fábri tehetett, hű maradni Molnárhoz! – olyan Pál utcai fiúkat filmre vinni, amilyeneket ő álmodhatott… Első ízben jelöltek magyar játékfilmet a hagyományos amerikai Oscar-díjra! A magyar film vetélytársai a szovjet Háború és béke, a csehszlovák Tűz van, babám!, a francia Lopott csókok és az olasz Leány pisztollyal." (Tükör)

"The finest thing that Fábri could do was remain true to Molnár! To film the sort of The Boys of Paul Street that he wouldhave dreamed of… The first Hungarian feature film to be nominated for the traditional Academy Awards.The Hungarian film was up against the Soviet War and Peace and The Fireman's Ball of Czechoslovakia, Stolen Kisses fromFrance and The Girl with a Pistol from Italy". (Tükör)

Az "édes grundot" ésszel védi meg nagy csatában Boka tábornok és kis csapata a vörösinges túlerővel szemben. Nem sikerülne győzniük, ha az árulónak bélyegzett közlegény, a kis Nemecsek nem derítené ki a gazdag Geréb árulását, vállalvaezért a megalázó hideg fürdőket is…
Despite the superiority of the red shirts, general Boka and his little troop are cleverly defending the 'sweet lot'. They would nothave been able to win unless little Private Nemecsek, branded a traitor, had not revealed the treason of rich Geréb, who in turnmust undergo the humiliation of cold baths.

Gyártó: MAFILM 1. Játékfilmstúdió
Rendező: Fábri Zoltán
Író: Molnár Ferenc
Forgatókönyvíró: Fábri Zoltán
Szereplők: Anthony Camp, WiMiam Burleigh, Törőcsik Mari, Pécsi Sándor, John Moulder Brauwn, Jancsó Nyika, Paul Bartlett, Robert Effort
Operatőr: Illés György
Zene: Petrovics Emil
Hangmérnök: Pintér György
Díszlet: Romvári József
Jelmez: Schaffer Judit
Vágó: Szécsényi Ferencné
Fotó: Domonkos Sándor
Plakátterv: Máté András

Nyelv: magyar
Hang: 2.0
Szín: színes
Felirat: angol, akadálymentesített magyar
Képarány: 16:9 (1:2.35)
Játékidő: 90'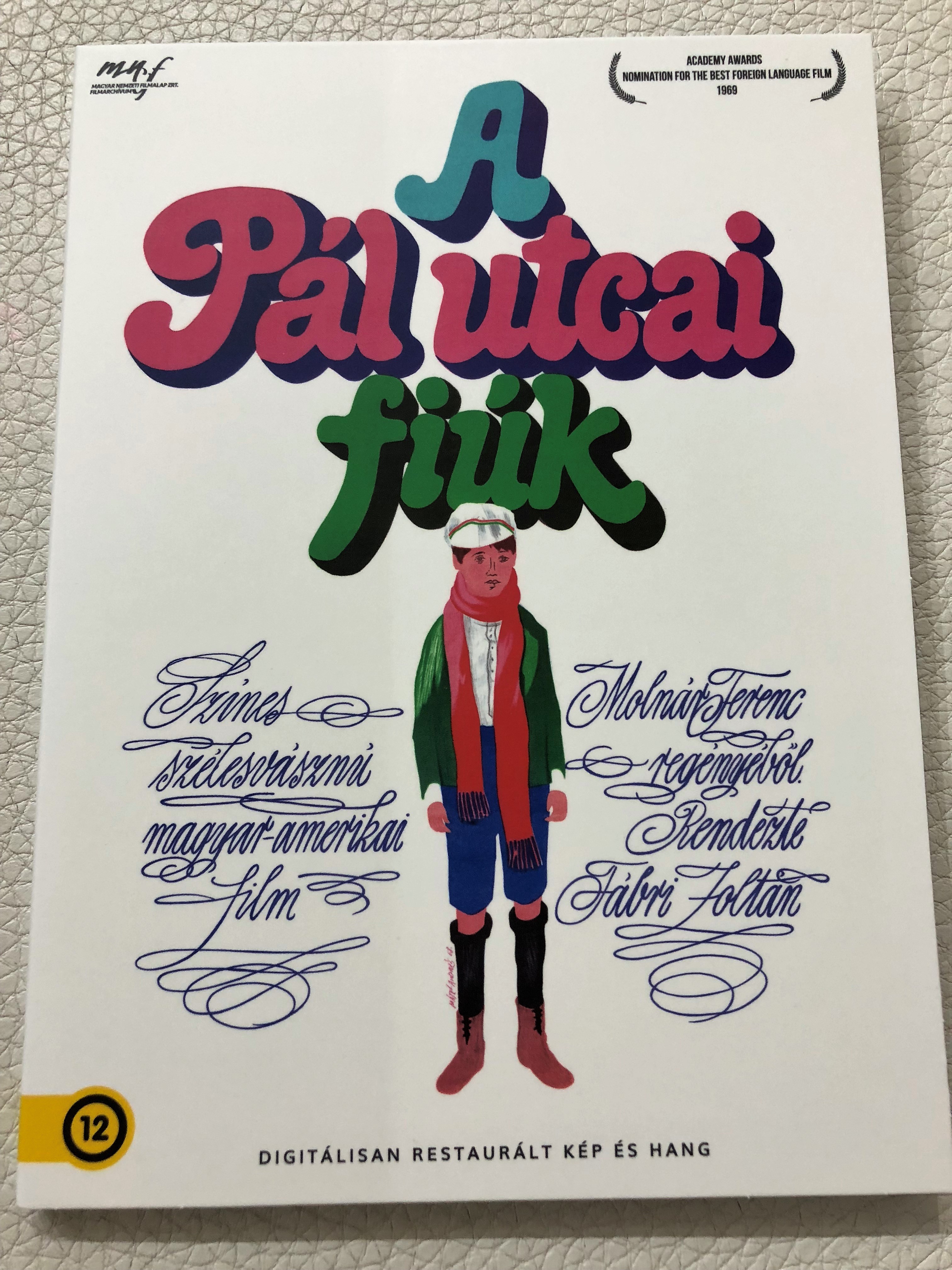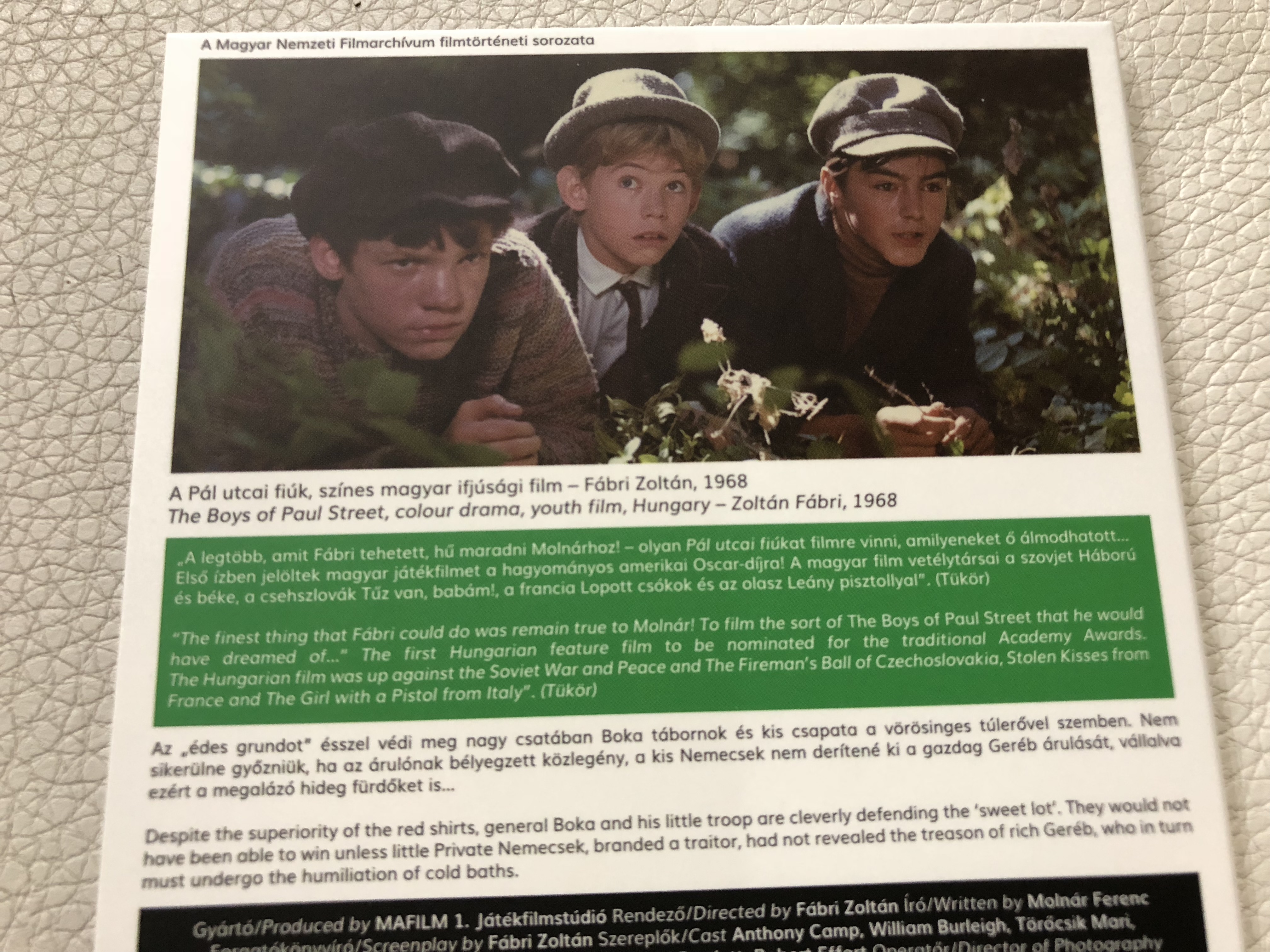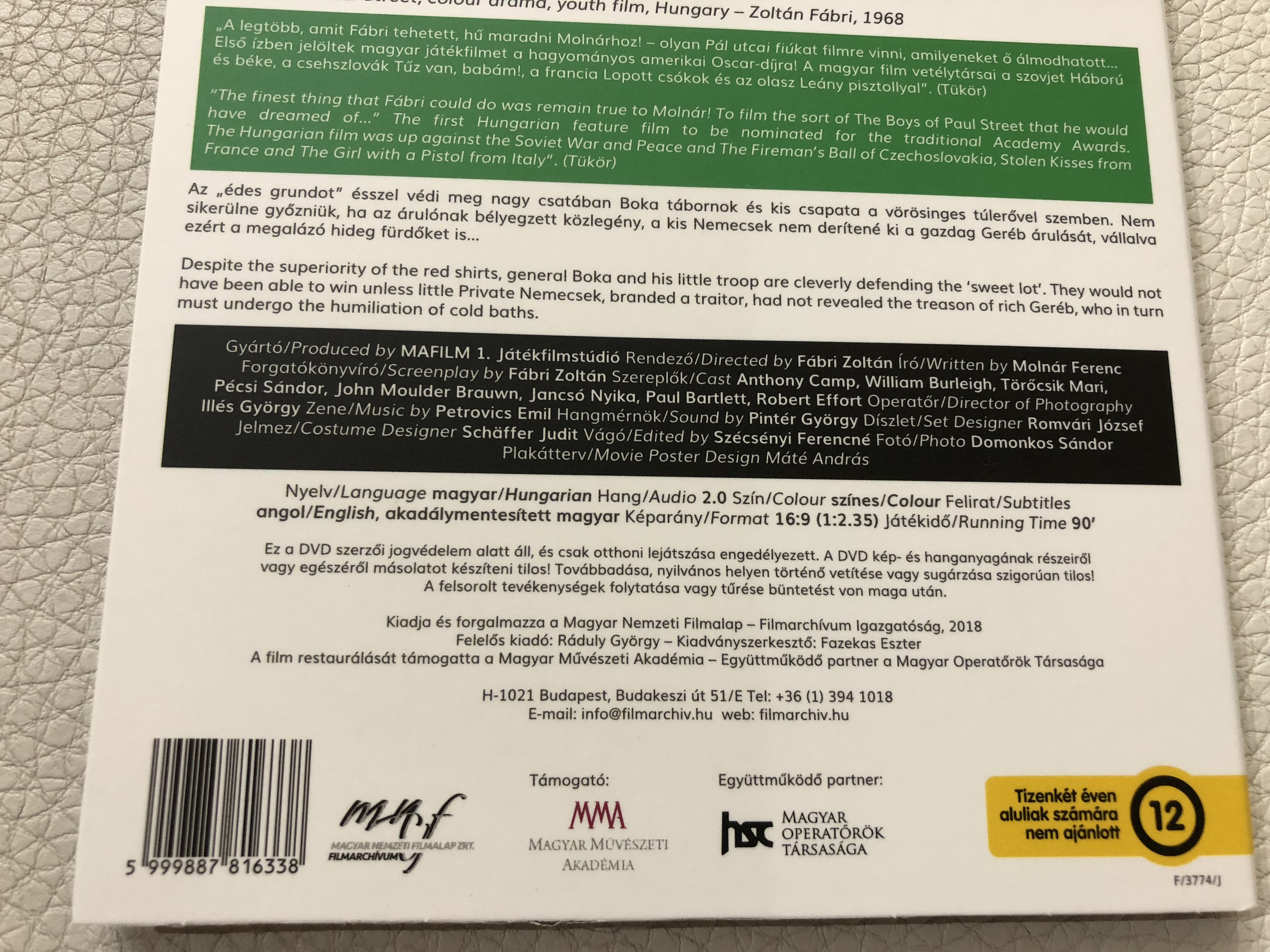 Product Reviews
This product hasn't received any reviews yet. Be the first to review this product!