French Bible / La Bible Ancien et Nouveau Testament / Traduit du grec et de l'hébreu en français courant / 1994 Print FCH063 Size

Product Description
French Bible / La Bible Ancien et Nouveau Testament / Traduit du grec et de l'hébreu en français courant / 1994 Print FCH063 Size
Bible en français courant (BFC)

Modern French Bible very popular with French readers: the Bible en français courant, published in 1987 by the Alliance Biblique Universelle.
Jean 3:16
Car Dieu a tellement aimé le monde qu'il a donné son Fils unique, afin que quiconque croit en lui ne soit pas perdu mais qu'il ait la vie éternelle.
ISBN 2853001105
Language: French
ISBN-10: 2853001105
ISBN-13: 978-2853001106 /

9782853001106
Alliance Biblique Universelle
French Bible Society / Societe Biblique Francaise 1994
UBS-EPF 1994-3M-FCH063 (1015-1016)
High Quality
Printed in Germany
Pages 1,644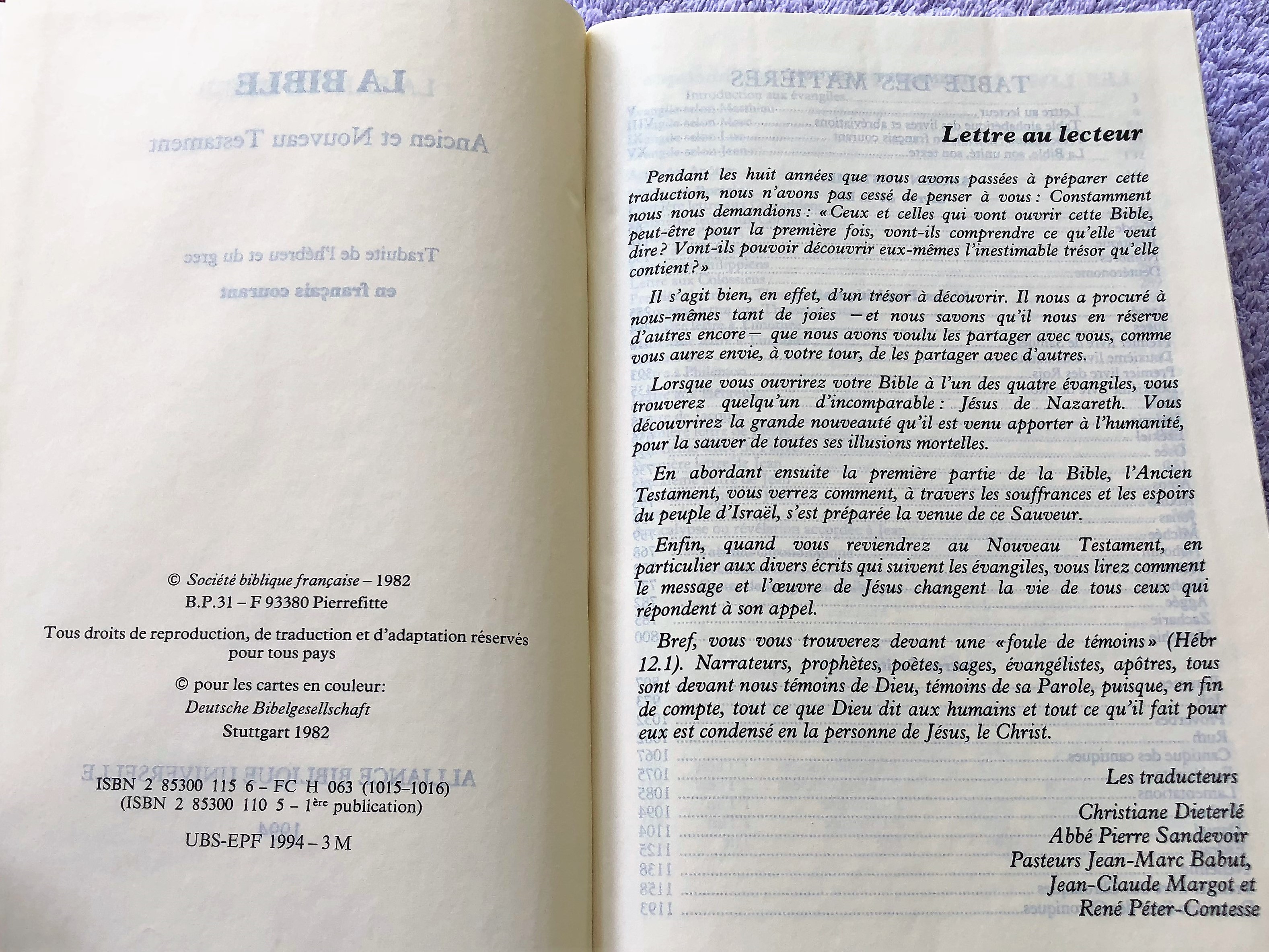 Product Reviews
This product hasn't received any reviews yet. Be the first to review this product!